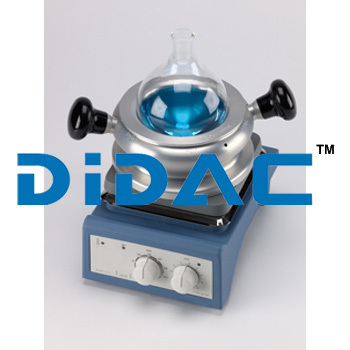 Heating Block System
Turn your hotplate into a heating mantle
Flexible modular system
Range of sizes available up to 500ml
Cleanest and safest way to heat round bottom flasks
The range of heating blocks have been developed in conjunction with provide the best possible solution for heating round bottom flasks. Combined with the Stuart range of undergrad hotplates and hotplate stirrers the Stuart heating blocks provide the cleanest and safest method for synthesis for single of multiple reactions, whilst giving equal or better heating performance than silicon oil.
The modular nature of the Heating Block System gives you the greatest degree of flexibility, two sizes of base plates are available to accommodate up to three blocks each, Heating Block can take blocks for up to 100ml flasks while the Heating Block accepts blocks for up to 250ml flasks. Handy cost saving starter kits are also available, combining the base plate with a selection of blocks to get you up and running. All block sizes are also available separately in packs of three.