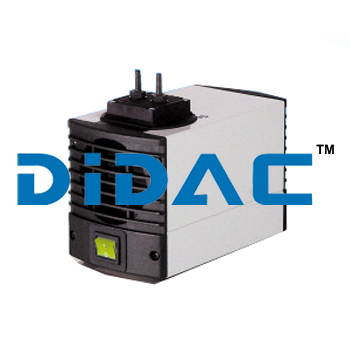 Membrane Vacuum Pump
Transfer, evacuation and compression, free from contamination.
Can be operated dry.
No lubrication required.
Maintenance free.
All Models are made with a patented system of diaphragms manufactured with optimum tension, that results in a smaller more durable pump.
Approximate loss 6 x 10-3 mbar x L/s
Complete with thermal breaker and fuse.
Medium to high resistance to chemicals.
We advise that you check the compatibility of the pump performance with the materials that will be in contact with the pump parts.