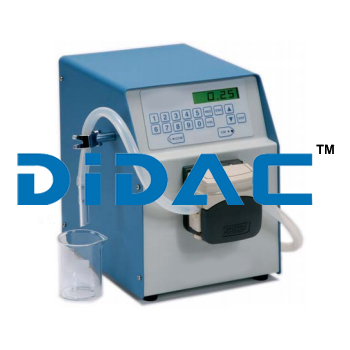 Peristaltic Dosing Pumps
Small foot print, bench top.
Silent and free from vibrations.
Pump tube held by a simple clamp
Glass dosing tip "PECIPUMP" provides precise dispensing.
Dispense rate: The pump can dispense set volumes over a set time period.
Flow rate: The pump dispenses at a constant rate over a set time or continuous operation.