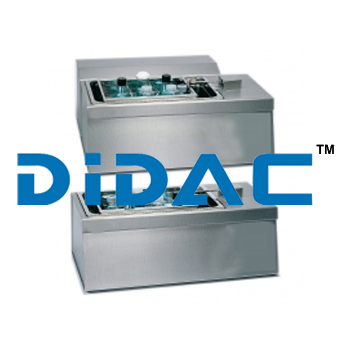 Reciprocal Shaking Baths
Linear motion sliding tray from 10 to 100 oscillations per minute, with a variable stroke length of 32 or 46 mm.
Digital display and selection of temperature, oscillations and time.
Temperature sensor: thermo-resistant.
Rack frame support made of AISI stainless steel incorporated in the tank that can accommodate a selection of flasks and racks.
Internal tank made of AISI stainless steel with an external case of AISI stainless steel.
Built in drain tap.
Ventilated hermetically sealed compressor for refrigeration in the "Unitronic - C".