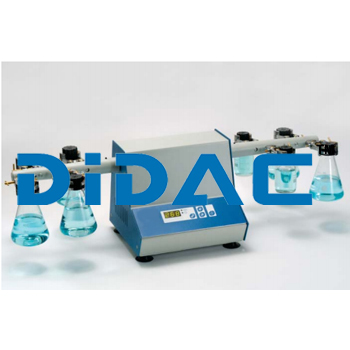 Vibrator Stirrers
Electronic control from 100 to 950 oscillations per minute (1900 vibrations)and timer from 1 to 999 minutes or continuous operation.
Oscillation amplitude: 8 mm.
Easily detachable arms equipped with 8 clamps that allow all types of tubes and flask with diameters of between 5 to 50 mm can be held in position.
Maximum load: 4 kg.